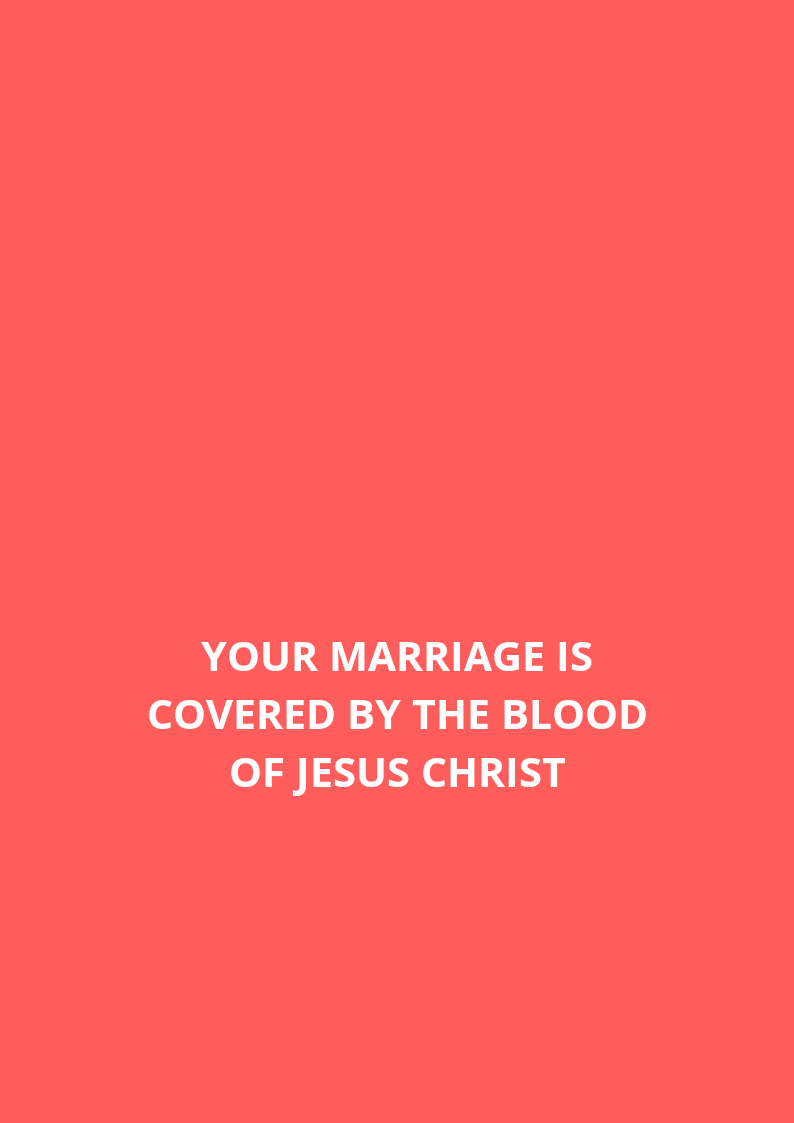 What God has joined together, let no man put them asunder. I have compiled 10  prayer points Against marriage destroyers. Many families are in chaos today because of marital issues, husbands cheating and abandoning there wives, wives flirting with other men, children suffering from the pain of divorce, the list goes on and on.
Nothing happens in life by accident, there are demonic agents sent from the pit of hell to destroy families, therefore we must stand strong in prayers, guarding ourselves also with the word of God. In addition to this 10 prayer points against marriage destroyers, I have also added some bible verses to help us pray with the word. Remember, you can only resist the the in prayers with the word of Christ. Pray this prayer points in faith today and deliver your family from the hand of the evil one forever.
10 Prayer Points Against Marriage Destroyers
1). Every demonic agent in the form of a man or woman, sent from the pit of hell to destroy my marriage, i command them to be destroyed by fire in Jesus name.
2).I prophesy supernatural separation from all acquaintances of my husband/wife that has brought sadness to our home in Jesus name.
3).Oh Lord, I speak peace to every storm in my matrimonial home today in Jesus name.
4). Oh Lord, You devil of division in my matrimonial home, i command you to pack your load and go forever in Jesus name.
5). You spirit of List manifesting in my husband/wife, I bind and cast you out forever in Jesus name.
6). Every satanic snatcher, going after my husband/wife, be blind right now and be cast out into perpetual darkness in Jesus name.
7). I release divine judgment upon every home breaker, and marriage destroyer after marriage in Jesus name.
8). I set confusion in any ungodly relationship my husband/wife is keeping in Jesus name.
9). Father, Fight against those who are fighting against my marriage in the name of Jesus.
10). Oh Lord, let your mercy prevail in my marriage, bless us and cause us to be fruitful in Jesus name.
Thank you Jesus.