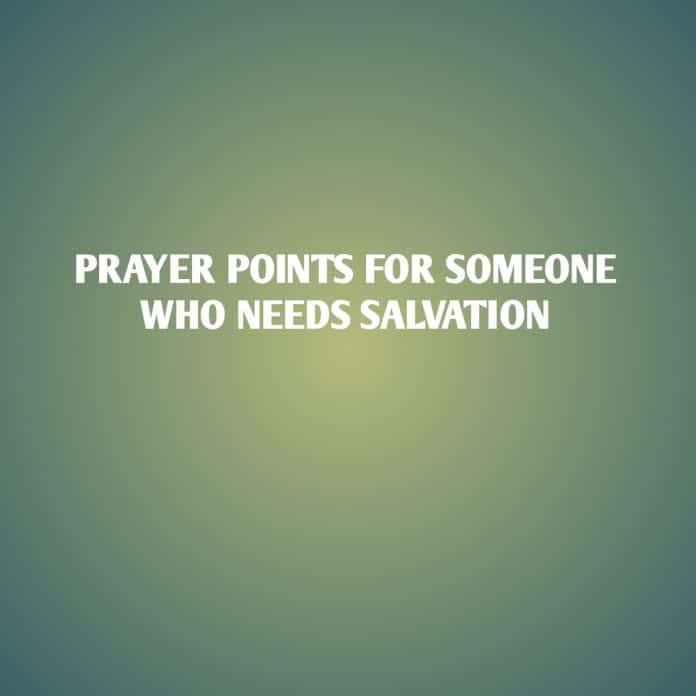 Today we will be dealing with prayer points for someone that needs salvation. Salvation only comes to people who are prepared for it. Those who are tired of living in the bondage of sin and slavery. Those who have found passion to come into the marvelous light of God, these are the people that will receive salvation.
How Do I Get Salvation?
Salvation comes through faith. When you have faith in the only begotten son of God, salvation comes to you. The scripture says in book of Romans 10:17 So then faith comes by hearing, and hearing by the word of God. We build our faith by hearing the word of God.
Biblical Verses That Speaks About Salvation
Acts 4:12 "Neither is there salvation in any other: for there is none other name under heaven given among men, whereby we must be saved."
John 5:24 "Truly, truly, I say to you, whoever hears my word and believes him who sent me has eternal life. He does not come into judgment, but has passed from death to life."
Matthew 6:9-13 "Pray then like this: "Our Father in heaven, hallowed be your name. Your kingdom come, your will be done, on earth as it is in heaven. Give us this day our daily bread, and forgive us our debts, as we also have forgiven our debtors. And lead us not into temptation, but deliver us from evil."
Romans 10:9-10 "That if you confess with your mouth, "Jesus is Lord," and believe in your heart that God raised him from the dead, you will be saved. For it is with your heart that you believe and are justified, and it is with your mouth that you confess and are saved."
These are some of the Bible verses that talks about salvation or being saved. Let's proceed to prayers for salvation of our soul.
Prayer Points: