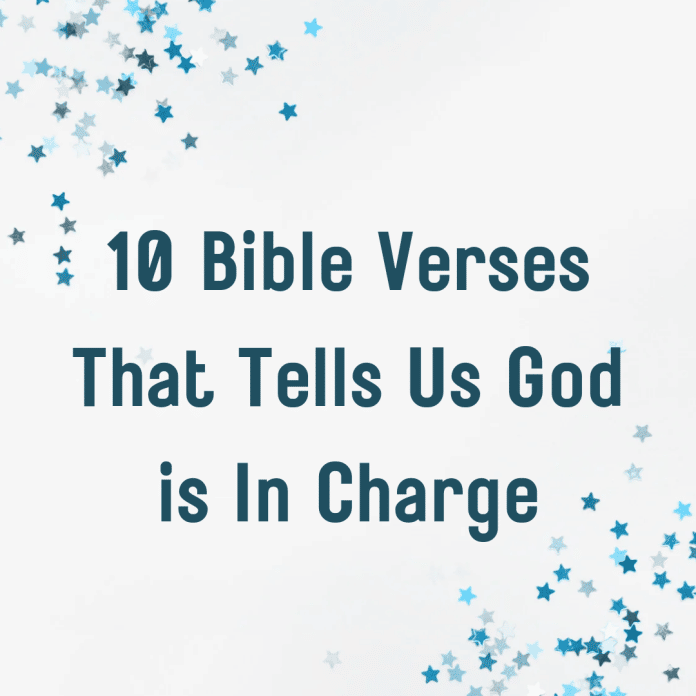 As believers, we are meant to trust God in all situations. However, some situations will make it seem as though God has gone on vacation. Imagine a father losing all his children in a day. Imagine a contractor losing a contract that was almost a done deal. Imagine having to deal with the pain of being an orphan. All these are situations that can warrant a man to ask questions within himself.
When we are in the troubles of life, we pray hard. However, it seems we are praying under a closed heaven. Sometimes we feel God has forsaken us or He is not on the throne to attend to our prayers. Frustration can even make a Christian doubt the existence of God. Interestingly, God has given us some motivations that we need to stay afloat even in our trouble. When the storm of life comes raging at us, sometimes all we need to do is to be calm and know that God is still in charge.
Remember when the Apostles were with Christ Jesus in the boat. Christ was deep asleep and all of a sudden there was a great storm. The apostles were thrown into great panic and unrest. They did all they could to salvage the situation but all their efforts proved abortive. Their present predicament made it difficult for them to recognize that the savior is somewhere in the boat sleeping. They saw death and it drifted their focus away from Christ. When Christ was called with great fear, he calmed the storm. This shows that even in any situation regardless of how thick the cloud is, God is always in charge.
This is easier said than being put into practice. That's why we always need motivation. We have compiled a list of 10 Bible verses that tells us God is in Charge.
10 Bible Verses That Tells Us God is In Charge
Psalm 23:4 Even though I walk through the darkest valley, I will fear no evil, for you are with me; your rod and your staff, they comfort me.
God is with us even in that terrible situation. The Psalmist recognise this and his faith was replenished. For God is with us, so we will not be afraid. This is an assurance that God never leaves us.
Psalm 27:1 The LORD is my light and my salvation— whom shall I fear? The LORD is the stronghold of my life— of whom shall I be afraid?
The Lord is our light and salvation, whom shall we fear? If the Lord is for us, who can be against us? God is the Almighty. He is powerful enough to rescue his people. We just need to trust Him and things will fall in place for us.
Isaiah 35:4 says to those with fearful hearts, "Be strong, do not fear; your God will come, he will come with vengeance; with divine retribution, he will come to save you."
God is never late. He will come in His power and strength and He will save us. That situation is not too big for God to handle. That problem is not bigger than the God we serve. He will save us from every evil pestilence. And He will take vengeance on those that inflict us with pain and sorrow.
Isaiah 43:1 But now, this is what the LORD says— he who created you, Jacob, he who formed you, Israel: "Do not fear, for I have redeemed you; I have summoned you by name; you are mine.
We are God's people. We are called by His name, He has redeemed us. Though that problem might make it look like God has forsaken us. However, the scripture has admonished us not to be afraid because we are God's people. And the Lord never forsake His people.
Joshua 1:9 Have I not commanded you? Be strong and courageous. Do not be afraid; do not be discouraged, for the LORD your God will be with you wherever you go."
Remember when the apostles were battling with the storm Christ was there with them. That means God never leaves us in any situation. He is always with us everywhere we go. Even this present trouble that is making us doubt is God is for us will be solved when the time is right. God is always in charge.
Isaiah 55:8-9 "For my thoughts are not your thoughts, neither are your ways my ways," declares the LORD. "As the heavens are higher than the earth, so are my ways higher than your ways and my thoughts than your thoughts"
As you may recall, when the apostles were shouting and screaming at the top of their voices because they fear their death was about the come, Christ was in the boat sleeping. His ways and thoughts are different from that of men.
Deuteronomy 31:8 "It is the Lord who goes before you. He will be with you; he will not leave you or forsake you. Do not fear or be dismayed."
This is an assurance that we are not alone. The Lord has gone before us. He is present with us and He will not forsake us in our trouble. God is still watching and He is still in charge of that situation. No matter how big it is, God is in charge.
Psalm 73:26 My flesh and my heart may fail, but God is the strength of my heart and my portion forever."
God is our strength and help. Our help in a time of great need. He is the guest that never leaves us. He was there for our fathers, He is there for us and has promised to be there for our children. God is our strength.
2 Chronicles 2:17 "If my people who are called by my name humble themselves, and pray and seek my face and turn from their wicked ways, then I will hear from heaven and will forgive their sin and heal their land."
God is always in charge. However, sometimes our sin can be a hindrance. If we can confess our sin, humble ourselves and turn away from wickedness, God is faithful to hear us and save us.
Psalm 125:2 "As the mountains surround Jerusalem, so the LORD surrounds his people both now and forevermore."
You might know but the protection of God is always upon you. The scripture stated that the eyes of the Lord are always upon the righteous. Regardless of where you are, God is on the throne watching you. And He has surrounded you with a pillar of fire.